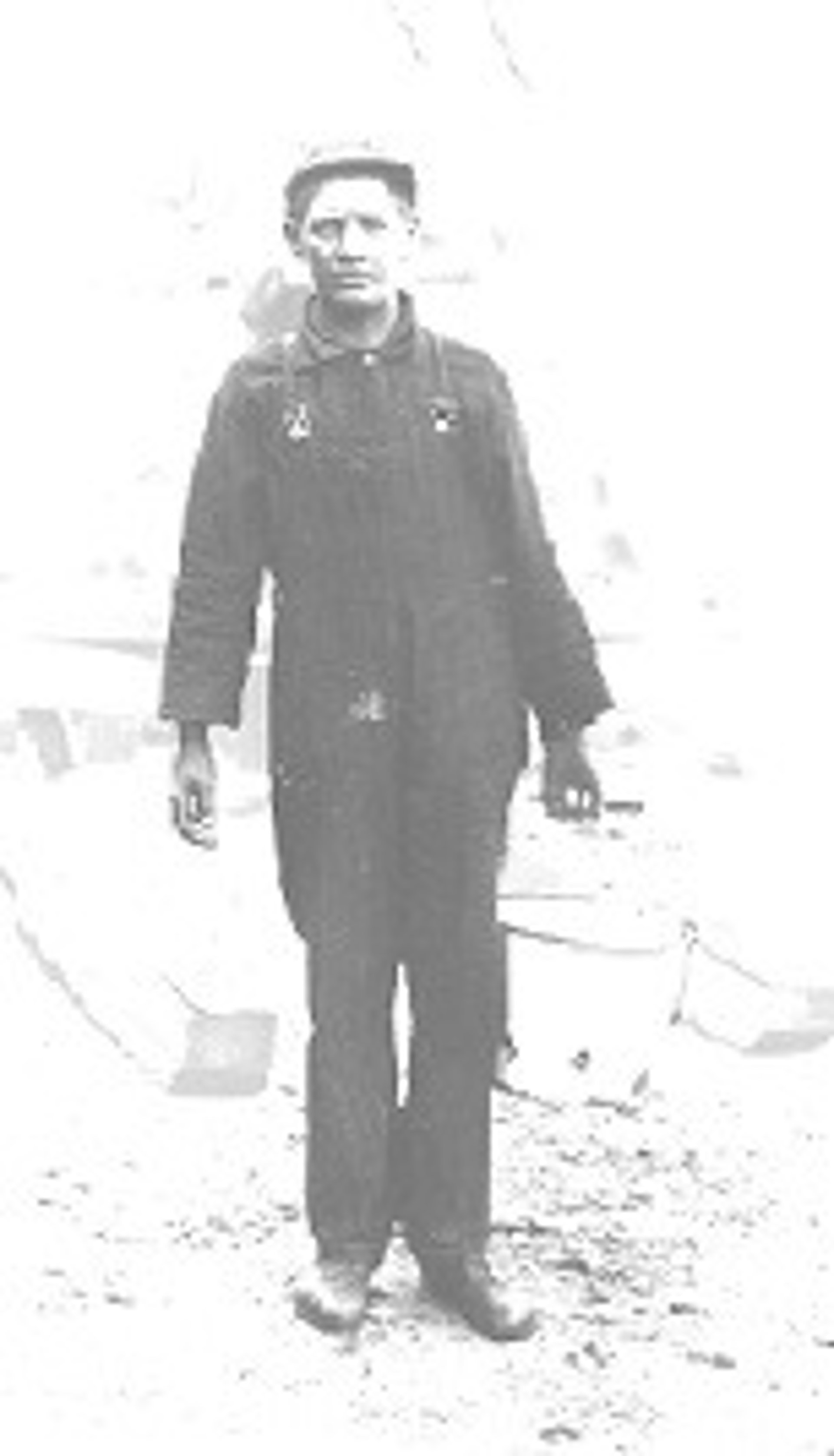 The Home Child: An Excerpt
ONE
Jake thought he was being watched.
For about the fifth time, he glanced at the darkened window, only to see his own reflection and the tree branches driven by the wind across the windowpanes. He turned back to the computer screen and the article he was composing.
As a freelance journalist, he had purchased this 100-acre farm for some privacy and a quiet space to write. Was there such a thing as too much seclusion? Tomorrow he would try to find some curtains for the windows because they were creeping him out. The last time he glanced up, he was almost certain he could see blurred movement in the periphery.
Great! Maybe I should start writing horror novels. A poor man's Stephen King.
Better to shut it down for tonight and start again in the morning after a cup of coffee.
Jake Hall had spotted the newspaper ad for the property about eight months ago. It was described as a fixer-upper, which he knew was realtor-speak for a falling-downer, but he decided to have a look anyway. What he encountered on his first visit—despite the forced optimism of the real estate agent—was a huge house with doors and windows that buckled and let in cold air, a leaking roof (he had deliberately chosen a rainy day to view the house), antiquated wiring and plumbing, and a growing mouse population. What appealed to him was the quiet of the property with its massive trees and a small stream running behind it.
The real estate agent had talked about the acreage and how he could sell the hay to nearby farmers. She also mentioned that he could fix up the barn and rent out the stalls to horse enthusiasts. All of this seemed a bit overwhelming for someone who had spent almost his entire adult life living in a high-rise apartment building, but he was willing to give rural living a try, if only to escape from the constant traffic congestion and noise of the city. He knew that in spite of all the needed repairs, the property was selling at a fraction of its worth in a slumping real estate market.
Once he decided to buy the property, he managed to wrangle a loan with his bank, although the bank manager acquiesced only because he thought Jake would invest some money and flip the property to some other disenchanted city dweller.
But Jake had stuck with it. He had rented a U-haul and had moved his belongings into the house in mid-October of the previous year in a single trip from Ottawa. A friend—highly skeptical of his new living arrangements—had accompanied him to help with the move. Not being a handyman, Jake had enlisted local help to repair the roof before the first snowfall, put in new bathroom plumbing and fixtures, upgrade the wiring, and replace the doors and windows. Jake himself had spent several weeks removing the ancient, stained oilcloth from the floors and varnishing the hardwood underneath. He was currently furnishing its many rooms one at a time with finds from flea markets, yard sales, and a local antique shop, and the house was actually starting to look lived-in.
He had given some of the rooms only a cursory look and had yet to explore the attic, fearing that the mice up there might have built a lair equivalent to the alien queen's in that Sigourney Weaver movie.
TWO
It was morning. Jake was feeling somewhat groggy from a restless night on a lumpy mattress that he had yet to replace. It was probably a three-coffee minimum this morning. He fired up his computer and grimaced at what he had written last evening. Not exactly inspired writing, even for an economist. His background in economics and journalism allowed him to make a modest income as a freelancer. Currently, he was writing a monthly series called "The Armchair Economist" for a business journal, sort of a dummy's guide to the economy that was the brain-child of a publisher trying to attract a wider readership. This particular segment was on maximizing investments in the stock market.
He looked at what he had written so far: "Given the current economic uncertainty…" This was the business journal equivalent of Bulwer-Lytton's "It was a dark and stormy night." Time for another coffee.
After two more coffees, the article began to flow, and when he next looked at the time in the right-hand corner of the computer screen, he realized it was almost 3 PM. He had missed lunch, but one of the advantages of living alone was that he could eat when he felt like it. He went to the kitchen and prepared one of his all-time favourites: a toasted bologna sandwich slathered with mayonnaise. As he sat at the kitchen table and glanced out the window, he saw that several large branches had fallen across the lawn from last night's storm. He made a mental note to clear them after he'd finished eating.
The sky looked like rain was threatening, so Jake fished in the closet under the front staircase where he thought he had last deposited his raincoat and gum rubber boots. As he grabbed for his raincoat, it fell to the floor and settled on a pair of boots, probably belonging to a child. He had not seen them before.
Must have been left here by a family member of the Warrens, the previous owners.
It sounded plausible, but that did not explain the wet mud still clinging to the soles.
Once outside, Jake gathered the fallen branches in his wheelbarrow and deposited them by the woodpile in case some of them could be salvaged for kindling. It was late April with a bite in the air, and although he'd had a new oil furnace installed, he still liked to use the old wood stove in his kitchen. It seemed to dispel the chill of the house.
The ground was muddy, and on impulse he walked around to the corner of the house where his study was located. Near the windows were unmistakable footprints and the imprint of a small, muddy hand on one of the windowsills.
His house was obviously too far out in the country to attract a peeping Tom, so he could not explain what he was seeing. The prints looked like those of a child, but there were several fields separating him from his nearest neighbour and, in any event, the McFarlanes had no children living at home that he knew of.
Jake felt a chill down his spine. If his mother were still alive, she would say that someone had just walked over his grave.
When he returned to the house, he decided to spend a few minutes pinning up sheets to cover the study windows. He had installed blinds on most of the other windows in the rooms he was using, but for some reason had decided to leave the windows bare in this room. As he drove the push pins into the wooden frame, he averted his eyes from the muddy prints outside, although he could not rid himself of his feeling of discomfort. He would be going into town tomorrow and would buy some blinds to fit the windows, but the makeshift curtains would do for now.
He decided to forgo any additional work on his computer and instead moved to his living room, which contained his music system, leather couch and love seat, plasma television, and other furniture from his old apartment, plus a few antiques he had recently purchased. He had splurged on a satellite dish because there was no cable service this far out in the country, but he probably could have spared himself the expense: as usual, there was nothing on worth watching. After much channel surfing, it came down to a choice between Dogs with Jobs and the home decorating channel. He opted for the former.
Jake pulled his exercise mat and treadmill from the corner of his living room into the middle of the room, lowered the volume on the television, and began his workout, while glancing periodically at the television screen. A beagle diligently sniffed away, greatly embarrassing a traveller who had failed to declare to Customs the homemade sausage tucked away in his luggage.
Jake supposed that he could get a dog now that he was out of the high-rise. He made a mental note to check the nearby animal shelter for possible candidates. His preference was a larger dog, probably a Golden Retriever because of their beauty and temperament. Who knows? He might have better luck with a dog as a companion. His last relationship had gone nowhere. When what's-her-name had left him shortly before he moved here, she'd told him he was "a nice guy," but that she was not ready to settle down with one partner. She had underscored this fact by sleeping with his ex-best friend.
After an hour of exercise, he switched off the television and went to the upstairs bathroom to shower. He found this evening routine—the reverse of his city jogging sessions in the early morning hours—seemed to clear his mind and help him sleep. As he soaped himself and shampooed his hair, he happened to glance at the water circling the drain. He thought the new plumbing had solved the problem with rusted pipes, but as he continued to watch, the water turned to a rust colour that shone like blood in the glare of the fluorescent bathroom lights.
For a moment, he felt nauseated—as if the blood were real.
The day's events had unnerved him, and sleep would not come. Jake re-read an old paperback Stephen Frey novel—he was between books, as well as girlfriends—and finally fell asleep with the light on around 12:30 AM.
He startled awake to a sound that was somewhere between the ringing of a telephone and the persistent buzzing of a doorbell. As he struggled to become fully awake, Jake realized it could be neither because he didn't possess a land line nor have a doorbell. He glanced at his cell phone on the nightstand to see if it was ringing. But the screen was blank and the phone was mute.
And that was it for sleep.