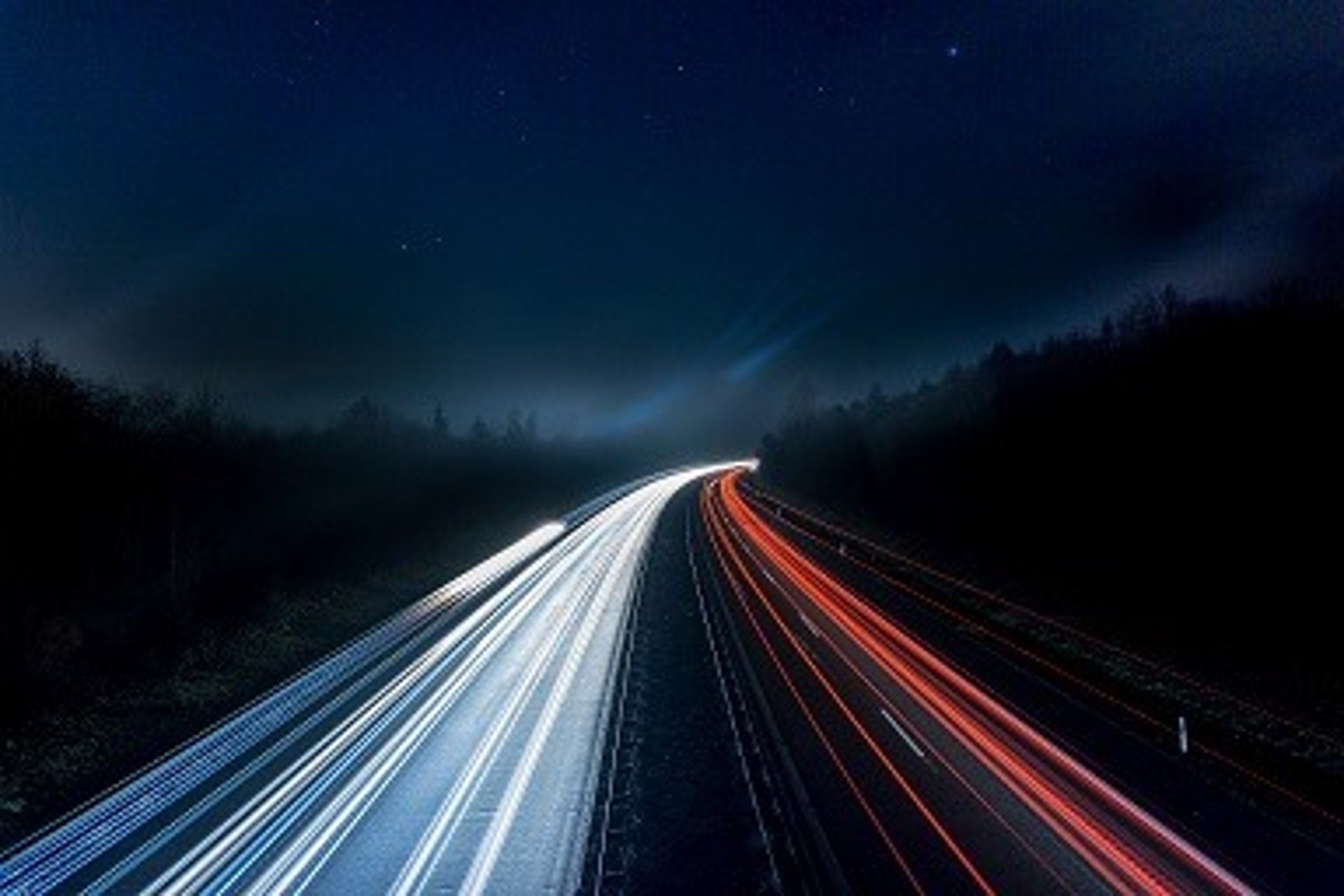 CHAPTER ONE
SEVENTEEN YEARS AGO
The house was a ranch-style bungalow on a back country road between the village of Apsley and the Kawartha Highlands Provincial Park. When Ontario Provincial Police Detective Inspector Tom Faust arrived at the scene, it was approaching mid-morning, more than an hour after the 911 call had come in.
Tom parked his motor pool Crown Victoria on the gravel shoulder down at the end of the line of vehicles and walked past the neighbour's house to the barrier marking the outer perimeter of the crime scene. He signed in and was met by a detective constable with the local OPP crime unit who identified himself as Jim Hatton.
"Never seen anything like it," Hatton said.
They walked across the front lawn toward the house. The front door was open. The curtains were drawn in all the windows facing the road. Small numbered markers littered the grass where evidence had been found, catalogued, and photographed but not yet bagged and tagged. Tom stopped at a line of red plastic cones set out by the forensic identification team to prevent intrusion into the area where they were still working.
There were four bodies. The largest, at the far right, was a heavy-set male in his late thirties or early forties. He wore track pants and a T-shirt that were black with blood. He'd been stabbed in the stomach, and his throat was cut. He was lying on his back, with his arms and legs spread out, as though he were trying to make a snow angel in the grass.
Beside him was a smallish woman a few years younger. She'd received the same treatment with the knife, which must have been large and sharp, and she'd been arranged in the same position. On her right were two girls, both pre-teens. All three females wore night dresses that were covered with dark clotted blood.
"Wishart says no evidence of rape," Hatton said, reading his thoughts.
"On any of them?"
"No."
Tom nodded. He'd worked with Dr. Don Wishart, the Peterborough County coroner, several times before. The man was competent and thorough, and Tom trusted his judgment. "Time of death?"
Hatton glanced at his watch. "About nine hours ago, so around eleven-thirty last night."
"How'd it go down?"
"It looks like the man was attacked in the kitchen. The woman was killed in the master bedroom and the two girls in a bedroom they shared. They were all dragged out and arranged here, like a fucking display for us to find."
"Yeah, I see that." Tom looked at the house. "Was the door open or closed when we got here?"
"Open." Hatton frowned. "There's one more bedroom on the main floor; looks like it belongs to a teenaged boy. Trashed up, stuff thrown around, but only a bit of blood spatter and no sign of the kid."
"Oh?" Tom raised an eyebrow.
"Yeah, I know. We're still chasing it all down, Tom. It's going to take a few more hours before we know for sure who lives here. Lived, I guess."
"Understood." Tom walked away from the bodies, his mind already processing the next steps necessary to get the investigation into full swing. This one was going to be particularly difficult. Mass murders always were, but right away the staging of the bodies was suggesting some kind of religious angle. A complicating factor the press would climb all over.
On his way to the front door he passed two EMS respondents standing on either side of their gurney, waiting for the coroner to tell them what to do. The nearest, a young redhead, caught Tom's eye and quickly looked away again.
"Hang on, Eric," Tom heard the kid's partner whisper. "It won't be too much longer."
Tom took a pair of booties from a box on the step and slipped them over his shoes before walking inside. He took care to avoid the trails of blood smeared across the threshold, knowing that for him it was only just the beginning of something that would not end very soon.
PRESENT DAY
CHAPTER TWO
When Tom Faust finally rolled out of bed after a long, restless night with little sleep, he felt depressed and hung over. He wandered into the kitchen, threw the empty bourbon bottle into the recycling bin, and put on a pot of coffee. While it percolated, he looked out the window at the morning sky. It was blue and cloudless. A slight wind stirred the leaves of the tree in the backyard.
He decided to take his coffee outside. He poured a cup and sipped. Passable. He picked out a compact disc from the shelving unit next to the refrigerator and put it into the audio player on the kitchen island. The player was one of those expensive mail-order items not much bigger than a box of tissues, with a remote control and wireless speakers. He tapped the touch-sensitive top of the player and the CD—Gentle Giant's Octopus—began to play. Turning up the volume, he grabbed a bottle of aspirin from the shelf above the sink and went outside, leaving the sliding glass door open behind him.
The morning was still and warm. The only other residence in sight was his daughter's, a sprawling, neo-modern monstrosity perched on top of the hill behind his place with a view of the surrounding countryside. Pamela was in Los Angeles right now and her husband, John Marks, was in Vancouver. Their property included most of the drumlin on which their three-year-old home sat, hayfields leased to a neighbouring farmer, and the house down at the roadside in which Tom currently lived.
A former log shanty built by the original settlers of the lot in the mid-eighteen hundreds, the house was small and shabby. Green vinyl siding covered the exterior. The shingles on the roof were lifting badly. The kitchen was its only good feature. The original beams in the ceiling had been exposed and refinished by a previous owner, and an antique wagon wheel had been hung up as a light fixture. Otherwise, the place was a dump. Pamela had intended to tear it down, but Tom convinced her to rent it to him while he fixed up his own place.
The back patio was a small area covered with concrete paving stones. His outdoor furniture consisted of a plastic table with a hole in the middle to accommodate an umbrella, which he lacked, a lawn chair, and a big chunk of wood that served as a footstool. The backyard itself was a patch about one hundred feet across and forty feet deep that he kept separated from the field beyond with the riding lawn mower parked behind the carport.
Home sweet home.
Staring up at Pamela's house as he waited for the aspirin to kick in, he thought about what to do today to pass the time. Since he didn't have anything else pencilled into his calendar, he figured he might as well run into town and order drywall. Pamela's house-sitter, Jade Morgan, was supposed to be teaching him the basics of home renovation. It was as good a time as any to try to light a fire under her feet and get things moving again.
He rubbed his forehead, wishing the headache would ease.
He finished his coffee and went back inside. Turning off the music, he called Jade's cellphone. It went directly to voicemail.
"It's Tom Faust," he said. "I'm going to the Home Depot to order the drywall stuff. Meet me at the church afterward. Try to get there before lunch. I'll bring food."
Doubting that he'd see her before mid-afternoon, he stripped and showered. First cold, then hot. Towelling himself off, he glanced in the mirror at the belt of extra flesh around his middle. Since retiring a year and a half ago, his waistline had expanded from thirty-two inches to thirty-four. He refused to weigh himself but figured he'd put on about ten pounds that he didn't need.
Combing his salt-and-pepper hair straight back, he looked at the stubble on his long, narrow face and decided not to bother shaving. He threw on jeans and a Hawaiian shirt that was mostly blue, stepped into sandals, shoved a pair of reading glasses into his shirt pocket, and considered himself ready to face the world once again.
Outside, he slid behind the wheel of his black Lincoln Town Car and backed out of the carport. Dalton Road was a quiet stretch of hardpan gravel in rural Selwyn Township that seldom saw traffic. After half a kilometre it ended at Sixth Line Road, where he turned left. Five minutes later he took a right onto County Road 29 and was on his way into Peterborough.
He loved driving the Town Car because its power reminded him of the Crown Victoria police interceptors he'd driven during his long career with the Ontario Provincial Police. Some retired guys he knew liked the muscle cars or sports cars. They went for the Firebirds or the Corvettes, they joined collectors' clubs, and they proudly displayed their toys at weekend car shows. Tom preferred a big, imposing sedan. The Town Car rode smoothly, it was safe, and the engine responded nicely when he floored the gas pedal.
At the Home Depot, he pulled out his notebook and went over to the side counter to place an order for drywall and the various supplies Jade had told him they would need. He arranged for everything to be delivered on Thursday.
His next stop was McDonald's, for coffee. The woman who served him was in her forties. She wore her hair in a neat bun at the nape of her neck. When she took his order, she made eye contact and smiled. He nodded politely, his mind elsewhere.
He drank his coffee at a table near the back, watching people come and go. When it was done, he left the restaurant and drove to another fast food outlet, where he ordered two submarine sandwiches to go, one for himself and one for Jade. He threw them into the car and went across the street into the liquor store to pick up another bottle of bourbon.
He left the city on Chemong Road and drove north fifteen minutes until he reached the turnoff onto Cedar Hill Road. Two kilometres later he turned into the wheel tracks that served as a driveway for his home-to-be. He shut off the engine and got out of the car.
Formerly known as St. Mark's Presbyterian Church, it had been built in the late nineteenth century to serve the rural community between Lakefield and Selwyn. A century later when its congregation had evaporated into nothing, it was decommissioned and sold. It changed hands a few times and was used variously as a meeting hall, a storage facility, and a haven for bats and mice until the afternoon in May when Tom Faust drove by and saw the For Sale sign.
He'd been retired for just over a year and didn't know what to do with himself. He was spending a lot of time in the Town Car, driving up and down back roads, trying to work off the free-floating, residual tension that had followed him from the job. Sometimes, after an hour or two behind the wheel, window down, elbow out, a can of beer in his hand, he felt a little better, but he knew he was floundering. According to his daughter, he needed a new focal point in his life. Something to do with his time. New objectives to meet. He was beginning to believe she was right.
He'd never noticed Cedar Hill Road before that day. Seeing the sign for it, he'd slowed on a whim and turned. It was late spring. The fields on either side of the road were already green with new growth. Dust plumed behind him in the rear-view mirror. The sun shining through the back window felt warm on his neck.
He passed the church before the real estate sign registered. There was a quick impression of a stone building with a tower of some sort at the front, weeds sprouting everywhere, and stained-glass windows coated with road dust. He stopped, shifted into reverse, and backed up. He sat in front of the church for a while, taking it in, and then used his cellphone to take a picture of the sign before driving on.
Two days later he was shown inside by the real estate agent, an indifferent middle-aged woman who worked out of Lakefield. It needed a lot of tender loving care, she cautioned, but the foundation and overall structure of the building were sound. The bell, unfortunately, was long gone from the tower, donated to a museum somewhere near Toronto.
Tom shrugged, not caring. He called a retired fire chief he knew who worked on the side as a building inspector. The report came back glowing. Tom gave the agent a lowball offer, negotiated for a good price, and bought the place.
He pushed away from the Town Car and wandered around the side, admiring the new windows he'd just paid a contractor to install. He'd disliked on sight the original stained glass windows with their religious-themed depictions of suffering and death, so they were gone, sold to a guy who specialized in architectural salvage. He held back only a small peaked window with a floral design that Pamela had admired and wanted for her garden.
Another contractor had come in to cover the roof with stainless steel and to reinforce the trusses and beams in the ceiling. With Jade's help, Tom built a kitchen, a laundry room, and a guest room beneath the choir loft. After that, they roughed in a bedroom and a bathroom upstairs in the loft. He then hired someone to drill a well, install a septic system, and complete all the plumbing. Still to come were new wiring, new interior walls, propane and electrical heating units, central air conditioning, new flooring to replace the rotting and splintered old pine floor, and a new set of stairs leading to the belfry at the top of the square, Norman-style tower at the front where his study was going to be. There was a lot of work to do, but he had nothing but time on his hands and a lot of undirected energy to devote to it.
He strolled around the church until he reached the front again. The side of the tower facing the road was solid stone, but there was an arched opening on the right-hand side. He stepped in, conscious of the ponderous weight of the tower above him. There were two doors, a small one that gave access to the tower staircase and a large, heavy oak door that led inside the church. Both were secured with heavy padlocks. As Tom fumbled for his keys, he noticed that the lock on the big door was hanging loose on its hasp.
Frowning, he opened the door. He didn't like to think he was getting so careless and distracted that he'd forgotten to lock up the last time he'd left. There were a lot of expensive tools and supplies lying around that he wouldn't care to have stolen.
He walked through the vestibule into the nave. All the pews had been removed and sold by a previous owner, and the interior was now filled with work benches, tool cabinets, saw horses, scaffolding, and other renovation paraphernalia he'd rented from a supplier in Peterborough.
He looked up.
Suspended from a beam in the middle of the church was a man, hanging by his neck from a thick nylon rope. His hands were bound behind his back. He appeared to be in his mid-fifties, balding, with thin limbs and a pot belly.
He wore soiled jeans, a blood-soaked golf shirt, and tube socks. There was a plaid carpet slipper on his right foot. The left one had fallen off and lay on the floor beneath him.
He was very, very dead.
© 2019, 2023 Michael J. McCann
The Long Road Into Darkness: An Excerpt